Postville men charged with attempted murder following incident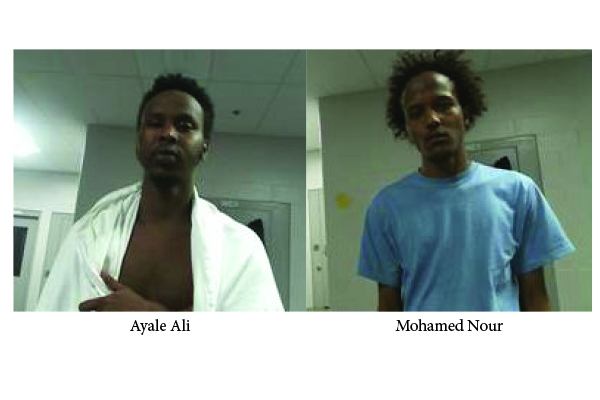 POSTVILLE - A pair of Postville men are facing multiple charges, including attempted murder, following an incident that sent two individuals to the hospital Monday night in Postville.
   According to the Postville Police Department, Ayale Abullahi Ali, 19, of Postville and Mohamed Ahmed Nour, 22, of Postville were charged following the incident.
   Police were dispatched to 439 State Drive at approximately 5:08 p.m. following multiple 911 calls referencing shots fired. Two individuals were transported to a local hospital with non-life threatening injuries. One male was later transferred to Gunderson Hospital, La Crosse, for further treatment of gunshot wounds. Information released by police did not indicate whether the individuals injured were the same individuals as those who had been charged.
   Ali was charged with Attempted Murder (a Class B Felony), Burglary in the First Degree (a Class B Felony), Reckless use of a Firearm (a Class C Felony) and Going Armed with Intent (a Class D Felony). Nour was charged with Attempted Murder (a Class B Felony) and Burglary in the First Degree (a Class B Felony).
   Postville Police indicated that there is no concern for public safety at this time. A joint investigation of the incident is underway by the Postville Police, Iowa Department of Criminal Investigation and Allamakee County Attorney's Office.
   No further information is being released at this time. Watch The Postville Herald, www.postvilleherald.com and The Herald's social media for further updates as they become available.
   Police were assisted at the scene of the incident by the Allamakee and Clayton County Sheriff's Departments, Monona Police, Iowa State Patrol and the Iowa Department of Criminal Investigation.
Category:
Mid-America Publishing
This newspaper is part of the Mid-America Publishing Family. Please visit www.midampublishing.com for more information.