Zonna Louise (Stee) Wullner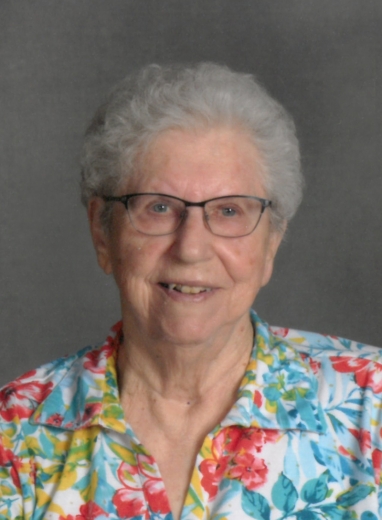 POSTVILLE — Zonna Louise (Stee) Wullner, 92, of Postville passed away Dec. 29, 2022 at Northgate Care Center in Waukon.
Visitation will be held from 4 to 7 p.m. on Thursday, Jan. 5, 2023 at St. Paul Lutheran Church in Postville. There will also be a one hour visitation before services at the church on Friday. Funeral Services will be held at 11 a.m. on Friday, Jan. 6, 2023 at St. Paul Lutheran Church in Postville with Rev. Lynn Noel as the officiant. Inurnment will be held at a date.
Zibba Louise (Stee) Wullner was born Nov. 24, 1930 in David City, Neb. to Merle and Sarah (Chambers) Stee. The Stee family moved to Castalia soon after. Zonna attended rural school in Frankville and then Castalia Public Schools. She was confirmed at Zion Lutheran Church, Castalia in 1944. She graduated from Postville High School in 1948 and was the class treasurer.
On July 25, 1948, at Zion Lutheran Church in Castalia, Zonna was united in marriage with William Wullner of Postville. They were the parents of four children. Bill and Zonna farmed north of Postville until 1979 and then built a house on an acreage northeast of Postville. Zonna worked at Good Samaritan Home in Postville and Northern Engraving in Waukon. She was a member of St. Paul Lutheran Church in Postville and member of the Post-Franklin Study Club. Zonna was a 4-H leader, Sunday School teacher, excellent cook and seamstress and the best mother!
Zonna is survived by her children, Julie Wullner of Springfield, Ill., Jane Wullner and Carol (Darwin) Johnson of Postville, and Brian (Denise) Wullner of Waukon; three grandchildren, Kira (Kent) Johnson of McGregor, Kirk Johnson of Postville and Sarah (Caleb) Rosonke of Cedar Falls; one great-grandchild, Hunter Johnson of McGregor; one sister, Mary Lee of Terre Haute, Ind. and one sister-in-law, Bonnie Stee of Castalia; nieces and nephews, LeeRoy, Don and Ron Wullner, Sandy Pulliam, Jim, Jeff and Connie Stee, Cindy Schultz, Stephanie Bean , Darren and Christina Lee, Ted and Dan Brainard and Diane Stump; also numerous cousins and great-nieces and nephews.
She was preceded in death by her husband, William, on Feb. 15, 2004; her parents, Merle and Sarah; in­laws, Ernst and Minna Wullner; brother, Merle Stee Jr; Bill's siblings, Erna (Dale) Brainard and Ernest Wullner; nieces and nephews, Norma Kiefer, Bob, Jim, David and Richard Wullner and David Lee.
Zonna was well known for her calm and quiet demeanor and all-around nice person. She will be greatly missed by all her family and friends.
Schutte-Grau Funeral Home and Cremation Service of Postville is helping the family with arrangements.
Category:
Mid-America Publishing
This newspaper is part of the Mid-America Publishing Family. Please visit www.midampublishing.com for more information.