Wayne Allen Landt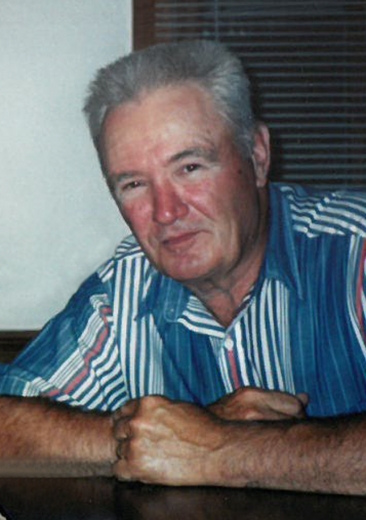 Wayne Allen Landt, 81, of Luana, Iowa died Monday, October 24, 2022 at Gundersen Health Systems in La Crosse, Wisconsin. Wayne was born October 27, 1940 to Harvey Herman Ernest and Mayme Loretta (Henderson) Landt on the family farm near Luana, Iowa. He graduated from Luana High School in 1957.
On June 18, 1961, Wayne was united in marriage with Martha Bronson at St. John Lutheran Church in Luana, Iowa. They bought the farm from his parents, Harvey and Mayme. Together they farmed the family farm until they retired in 2005. They then sold the farm to their son and built a new home south of Luana, not far from the farm. Wayne and Martha loved the mountains and took several trips to hunt in Montana and Colorado. Throughout the years Wayne enjoyed fishing in Canada, trapping, coyote hunting, deer hunting and was known as the "General" of the deer hunting crew. Wayne was a lifelong member of St. John Lutheran Church and served on the council and various committees. His great joy was spending time with his family and grandkids.
Wayne is survived by two children, Laurie Landt of Postville, Iowa and Travis (Sheri) Landt of Luana, Iowa; Grandchildren, Zachary Landt, Jordan (Jacob) Sumney, Dylan (Krista) Landt, Brooklyn Landt and Braden Landt; great-grandson, Maddox Sumney; brother, Don (Dorothy) Landt of Palo, Iowa; eleven nieces and nephews; twenty great nieces and nephews; and brothers- in-law, Bill (Joanne) Bronson and Mark (PJ) Bronson.
Preceding Wayne in death were his wife, Martha on August 19, 2016; son, Dallas; his parents, Harvey and Mayme Landt; and his brother, LeRoy (Judy) Landt.
Visitation will be held from 12:00 pm to 2:00 pm on Sunday, October 30, 2022 at St. John Lutheran Church in Luana, Iowa.
Funeral Service will be at 2:00 pm on Sunday, October 30, 2022 at St. John Lutheran Church in Luana, Iowa will Vicar Jeremy Wolfe as the officiant.
Burial will follow at St. John Lutheran Cemetery in Luana, Iowa.
Leonard-Grau Funeral Home and Cremation Service in Monona, Iowa is assisting the family with arrangements.
Category:
Mid-America Publishing
This newspaper is part of the Mid-America Publishing Family. Please visit www.midampublishing.com for more information.