Richard Huckstadt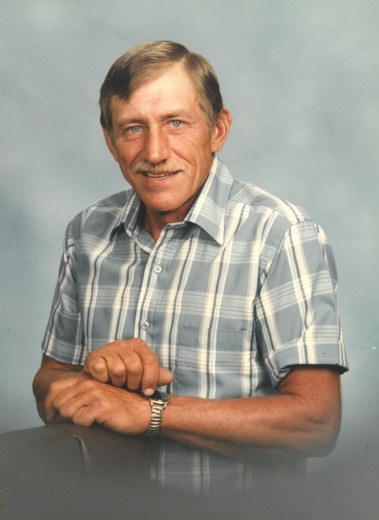 Richard Huckstadt, 83, of Farmersburg, Iowa died Sunday, August 28, 2022 at Mercy Medical Center in Dubuque, Iowa. He was born November 14, 1938 to Arno and Hattie (Huebner) Huckstadt on the family farm in Farmersburg, Iowa. Dick earned his high school diploma from the Monona High School in Monona, Iowa in 1957. He received athletic letters for football, basketball and baseball. Dick participated in and received recognition for being in plays his Junior and Senior year. Dick participated at the Clayton County Fair showing cattle which he earned many ribbons. He was drafted into the United States Army in 1961 and was honorably discharged in 1963 at Fort Riley, Kansas. He transferred to the USAR until 1967. In 1974, he fulfilled the requirements and received a Diploma for Mobile Engine Service and Vehicle Maintenance from Advance Schools Inc.
Dick farmed the family farm near Farmersburg his whole life. He was a lifelong member, was baptized and confirmed at St. John Lutheran Church, Farmersburg, Iowa. He was also a member of the Amvets in Monona. Dick was an avid bowler and played softball on area teams. Dick enjoyed going to the local dirt tracks to watch racing as well as local tractor pulls. Dick was always willing to help many neighbors when they needed an extra hand on their farms. He attended many sporting events at MFL watching football on Friday nights. Dick also enjoyed watching his adopted family grow and went to all the sporting events and activities for Postville middle and high school. Many of the athletes and families knew him by name. Dick liked to drive around looking at the fields and countryside, he spent many hours driving and watching his sidekick Carl work and load junk.
Dick is survived by his brother, Roger Huckstadt of Cedar Falls, Iowa; nieces, Vicki Bishop of Marion, Iowa and Jan Huckstadt of Cedar Falls, Iowa; two great-nieces, Lindsey (Josh) McDermott of St Louis Park, Minnesota, Lauren Bishop (Chavez Clayton) of Cedar Rapids; one great-great nephew and one great-great niece. Dick is also survived by his very special adopted family, Carl T. Ruff and Casey Johnson, their children, Ty Johnson, Hayden Mielke, Audrey Ruff, Cheyenne Ruff and Hattie Ruff. And a host of many other family members, neighbors and friends.
Dick is preceded in death by his parents and sister-in-law, Mona Huckstadt.
Visitation will be held from 11:00 am to 1:00 pm on Saturday, September 3, 2022 at Leonard-Grau Funeral Home and Cremation Service in Monona, Iowa.
Funeral Service will be at 1:00 pm on Saturday, September 3, 2022 at Leonard-Grau Funeral Home and Cremation Service in Monona, Iowa with Vicar Jeremy Wolfe as the Officiant.
Burial with Military Rites will follow at Farmersburg-Wagner Cemetery, Farmersburg, Iowa.
Leonard-Grau Funeral Home and Cremation Service in Monona, Iowa is assisting the family with arrangements.
Click here to visit the Leonard-Grau Funeral Home website.
Category:
Mid-America Publishing
This newspaper is part of the Mid-America Publishing Family. Please visit www.midampublishing.com for more information.