Pirate Petey is Here Again!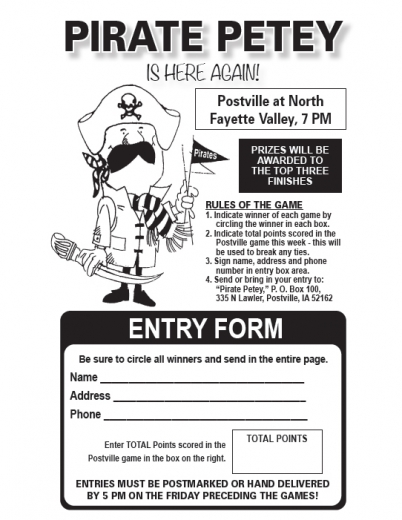 Find the complete entry form in the September 7 issue of the Postville Herald.
Entries must be postmarked or hand delivered by 5 pm on the Friday preceding the games!
Send or bring in your entry to: "Pirate Petey," P. O. Box 100, 335 N Lawler, Postville, IA 52162
Call (563) 864-3333 with any questions.
Category:
Mid-America Publishing
This newspaper is part of the Mid-America Publishing Family. Please visit www.midampublishing.com for more information.