Mary Elizabeth Brandt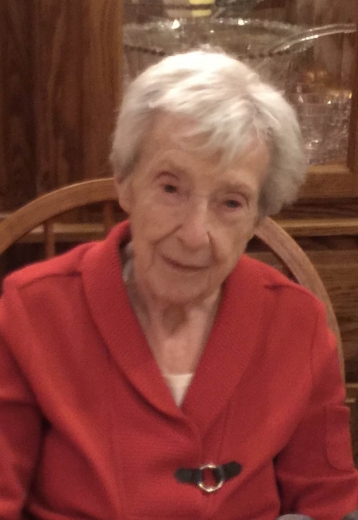 Mary Elizabeth Brandt, 102, of Des Moines, passed away on Friday, May 6, 2022, at Mercy One Hospice House in Johnston after a short illness. Mary was born in West Union, Iowa, on September 20, 1919, to Lindsay Alvin Grimes and Emma Wegmiller Grimes. She graduated from West Union High School in 1937. She earned her teaching certificate from Upper Iowa College in Fayette and began her teaching career at Windsor #5 Country School, Fayette County, in 1939. She taught in Sumner, Oskaloosa, Mount Vernon, Luana, McGregor, Clermont and Postville.
  During WWII Mary worked in Washington, D.C., for IBM in the United States Navy check printing Department. She also took a hiatus from teaching from 1958 through 1962 to work as a telephone operator at the West Union office of Northwestern Bell. On June 29, 1952, Mary was united in marriage to C.J. (Ernie) Brandt at the United Methodist Church in West Union. They made their home in Postville.
  After retirement, Mary and Ernie along with her sister, Beverly, and brother-in-law, Robert Gruhn, moved to the Grimes family home in West Union. The two couples enjoyed traveling together. Their travels included a trip to Europe and many excursions around the United States. In 2015, after the deaths of their husbands, Mary and Beverly moved to Beaverdale Estates in Des Moines to be close to family.
  Mary was a member of the United Methodist Church in West Union and a proud member of Hannah Lee Chapter of the National Society of the Daughters of the American Revolution. She enjoyed playing bridge and she was an avid reader. Mary's happiest times were spent with her family.
  Left to cherish her memory are her sister, Beverly Gruhn, Des Moines; niece, Lynn (John) Byrne; grandniece, Amanda (Joe) Reysack and great-grandniece, Amber Reysack and great-grandnephew, Jack Reysack, all of Ankeny; and a special cousin, Diane (Emmett) Tullia, Austin, Texas.
  Mary was preceded in death by her parents, Lindsay and Emma Grimes; husband, C.J. Brandt; sisters, Thelma Carroll and Lois Strohschein; a brother, Glenn Grimes; and brothers-in-law, Ross Carroll, Clarence Strohschein and Robert Gruhn.
Graveside Service will be at 11:00 am on Saturday, June 25, 2022 at West Union Cemetery, West Union, Iowa.
Condolences may be directed to her sister, Beverly Gruhn, Beaverdale Estates, Apt. 227, 4610 Douglas Ave., Des Moines, IA 50310.
Burnham-Wood-Grau Funeral Home and Cremation Service of West Union, Iowa is assisting the family with arrangements.
Click here to visit the Burnham-Wood-Grau Funeral Home website.
Category:
Mid-America Publishing
This newspaper is part of the Mid-America Publishing Family. Please visit www.midampublishing.com for more information.