Lorraine Janice Harrington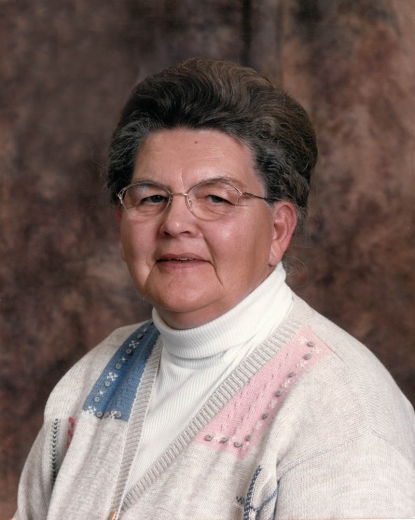 Lorraine Janice Harrington, 82, of Postville, Iowa passed away on Sunday, April 3, 2022 at Good Samaritan Society in Waukon, Iowa. Lorraine was born February 16, 1940 to Selmer and Alice (Barness) Reinertson in Winneshiek County, Iowa. She attended school at Dover #6 in Fayette County, Iowa and Hillcrest Lutheran Academy in Fergus Falls, Minnesota, graduating in 1957.
On June 21, 1959, Lorraine was united in marriage with Fred Franklin Harrington at Bethany Lutheran Church in Ossian, Iowa. They were married for thirty-five years. Throughout the years, Lorraine lived in Winneshiek and Fayette County. In 1972 she moved to rural Postville in Allamakee County, Iowa, where she had the yard of her dreams. Lorraine loved to see her flowers and trees grow, especially her lilacs and weeping willow trees. In 1987, Lorraine started caregiving for the elderly and others with medical needs, which she enjoyed very much.
Surviving Lorraine are her two sons, Daniel (Donna) Harrington of Nampa, Idaho and Samuel (Michelle) Harrington of Postville, Iowa; three daughters, Kathleen Flack of Waukon, Iowa, Joleen (Terry) Flack of Waukon, Iowa and Peggy (Bruce) Sharar of Walnut Ridge, Arkansas; grandchildren, Michaela (Rob) Schares, David (Shelley) Flack, Katina (Justin) Lyons, Alicia (Ben) Scholtes, Amos (Andria) Flack, Angela (John) Hays, Timothy (Alison) Flack, Bethany (John) Flack, Vanessa Flack, Stacie (Asa) Osborne, Luke Sharar, Ethan (Kari) Harrington, Dustin (Karissa) Harrington, Cody Harrington, Melanie Harrington and Zachariah Harrington; great-grandchildren, Daniel Tryon, Rebecca (Sawyer) Tryon, Alyssa (Lane) Tryon, Kasey Schares, Logan and Carson Flack, Matthew and Katie Lyons, Kathryn and James Scholtes, Joanna Flack, Molly and Owen Mclaughlin, Nathaniel and Michelle Hays, Jesse and Chase Flack, Olivia and Oliver Rolfes, Holly and Lane Harrington, Kaydence Harrington and Jonah Larkin; great-great-grandsons, Nathan and Harley Schares; siblings, Shorty (Loretta) Reinertson of Eldora, Iowa, David (Donna) Reinertson of Nampa, Idaho, Lyle (Gladys) Reinertson of Albert Lea, Minnesota, Carmen (Sandra) Reinertson of Fort Dodge, Iowa, Randy (Elizabeth) Reinertson of Murphy, Idaho, LeRoy (Judy) Reinertson of Smithville, Arkansas and Arlene (Darold) Blaess of Canton, Minnesota; and her godchildren, LeRoy Reinertson of Smithville, Arkansas, Tammy Stenger of Flandreau, South Dakota and Lisa Alterton of Guttenberg, Iowa.
Lorraine was preceded in death by her husband, Fred Harrington; parents, Selmer and Alice Reinertson; infant son, Todd Frederick Harrington; two infant granddaughters, Christina Flack and Stephanie Sharar; infant great-grandson, Austin Sharar; grandson, Joshua Sharar; brother and sister-in-law, Kenneth and Ruth Reinertson; godparents, Clarence and Clara Kleppe, Ralph Barness and Florence (Barness) Osmundson; godsons, Jeffrey Reinertson and Mark Blaess; and great-granddaughter, MacKenzie Kvam.
Visitation will be held from 11:00 am to 1:00 pm on Monday, April 11, 2022 at Schutte-Grau Funeral Home and Cremation Service in Postville, Iowa.
Funeral Service will be at 1:00 pm on Monday, April 11, 2022 at Schutte-Grau Funeral Home and Cremation Service in Postville, Iowa with Pastor Steve Oden as the officiant.
Burial will follow at Bethany Lutheran Cemetery, rural Ossian, Iowa.
The family invites everyone for lunch and fellowship at Wildwoods in Ossian, Iowa following the burial.
Schutte-Grau Funeral Home and Cremation Service in Postville, Iowa is assisting the family with arrangements.
Click here to visit the Schutte-Grau Funeral Home website.
Category:
Mid-America Publishing
This newspaper is part of the Mid-America Publishing Family. Please visit www.midampublishing.com for more information.