Karen Louise Heins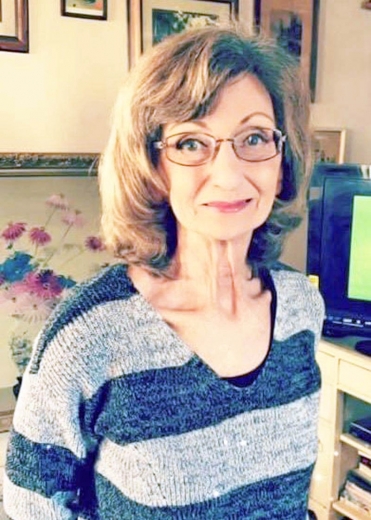 POSTVILLE – Karen Heins left this earthly realm on April 12, 2022, after a long battle with cancer. She was 74 years old. There was no quit in Karen. Just because she is no longer here, doesn't mean she lost her fight. No matter how tough times became, she was always determined. When anyone else would have broken, Karen stayed strong. Though her health was declining, few people knew the extent to which she struggled. Her joy for life and unrelenting spirit kept her pushing through the pain. Through her, we know what determination and strength truly look like.
Karen was born in Postville, IA on August 6, 1947. She started school in Luana and Graduated from MFL in 1965. Karen married the love of her life, Jerry, on May 19, 1965. To this union, four children were born. The family especially loved to take trips to visit family. Their life also revolved around playing cards, fishing, bowling, taking care of their beloved garden, and spending time with their pets. There was never a time in which they did not have a faithful companion to warm their hearts. Holidays were a very important part of Karen's life and she made sure the holidays were special. Karen enjoyed bartending in her younger years, and when the opportunity arose, she accepted a position at Norplex. After 28 years of service, she hit the milestone of retirement. From there she spent her time enjoying all that life had to offer.
Karen is preceded in death by her son Jerry "Jay" Leroy Heins; son-in-law Stephen Althouse; parents Dorothy Paulsen, Leroy Brink; stepfather Henry Paulsen; father-in-law Henry Heins; mother-in-law Eunice Newcomb; stepfather Austin Newcomb, and half-brother Donald Brink.
Karen is survived by her husband Jerry Lee Heins, her children include: Rex Heins, Laura Roney (Randy Roney), Holly Bohr (Justin Yoerger), daughter-in-law Brenda Heins-Leibold (Jay Heins) and son-in-law Jeffrey Bohr. Grandchildren and great grandchildren include: Megan Xiquita (Fernando Xiquita) Jaydn, Arika, Carter, and Ryder; Breanna Stano (Marc Stano), Chancellor and Sapphire; Tanner Heins, Hunter Leibold, Brinley Leibold; Rebecca Gates (Steven Gates), Scarlette, Kenzingtyn, and Telana; Jayce Bohr (Megan Miller), Linkin; Layne Yoerger; and Lynsey Tangen(Rex Heins); Bryan Roney, Riley and Xander; Kelly Roney, Lily and Echo.
Karen is also survived by her sister Caryl Heins (Nathan Heins); brother Dwayne "Bud" Brink (Melody Brink). She is also survived by half-brothers, half-sisters, cousins, nieces and nephews.
Karen wanted everyone to know that she loves you all so much.
A note from Karen:
"I love you Jerry for everything you've done for me."
"Thank you to my children and grandchildren for everything you've done for me when I needed it. I love you all. Thank you to my friends. I love you all and thank you very much. Please enjoy every day of your life."
Visitation was held on Friday, April 15, 2022 at Schutte-Grau Funeral Home and Cremation Service in Postville, Iowa. Funeral Service was held Saturday, April 16, 2022 at Community Presbyterian Church in Postville, Iowa with Pastor Karla Johnson as the officiant. Burial followed at Postville Cemetery in Postville, Iowa.
Schutte- Grau Funeral Home and Cremation Service of Postville, Iowa is assisting the family with arrangements.
Click here to visit the Schutte-Grau Funeral Home website.
Category:
Mid-America Publishing
This newspaper is part of the Mid-America Publishing Family. Please visit www.midampublishing.com for more information.