Janet Jane Benson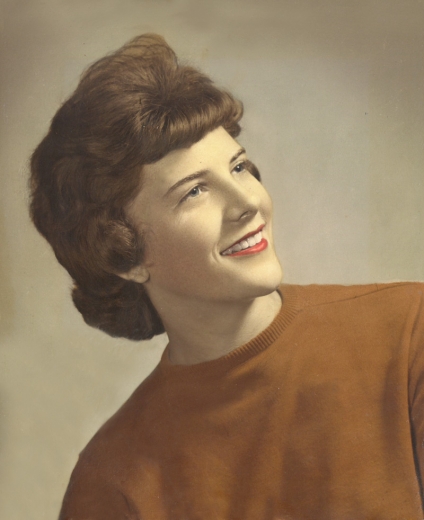 Janet Jane Benson, 80 of Postville, Iowa passed away Friday, August 11, 2023 at her home in Postville, Iowa. Janet was born May 28, 1943 in Preston, Minnesota. She graduated from Crestwood High School in Cresco, Iowa with the class of 1961.
On February 11, 1961 Janet was united in marriage with Leonard Benson at Assumption Church in Cresco, Iowa. Three children were born to this union. Throughout the years, Janet worked in housekeeping at Good Samaritan Center and as a store clerk at Hanson Variety. She was a member of St. Bridget Catholic Church, was a CCD Teacher and helped start the summer Rec Program in Postville, Iowa. In her spare time, Janet enjoyed working in her flower gardens, feeding the birds and watching the hummingbirds fly over the feeders. Her greatest joy was spending time with her children, grandchildren and great- grandchildren.
Surviving Janet are husband, Leonard Benson of Postville, Iowa; children, Jim (Mardy) Benson of Asbury, Iowa, Kathy "Kate" (Larry) Schroeder of Owatonna, Minnesota and Jeff (Sheila) Benson of Muscatine, Iowa; Grandchildren, Jason (Amber) Benson, Carla (Matt) Heffernan, Zeke (Danni) Schroeder, Kenzie Schroeder and Branson Benson; four great-grandchildren, Madi Benson, Braxton Heffernan, Kendrick Heffernan and Katie Benson; her siblings, Karen Rollie of Wycoff, Minnesota, Phyllis Bork of Postville, Iowa, Rick Bugenhagen of Cresco, Iowa, Steve Bugenhagen of North Carolina and Debbie Roske of Milwaukee, Wisconsin.
Janet was preceded in by her parents; sister, Annette and brother, Dean.
A Special thanks to WinnMed Hospice of Decorah. They were all a blessing.
Memorial Mass will be held at 11:00 am on Wednesday, August 16, 2023 at St. Bridgett Catholic Church in Postville, Iowa with Rev. Martin Coolidge as the Celebrant. There will be a time for visitation from 10:00 am to 11:00 am before mass time at the church on Wednesday.
Inurnment will be held at a later date.
Schutte-Grau Funeral Home and Cremation of Postville, Iowa is assisting the family with arrangements.
Category:
Mid-America Publishing
This newspaper is part of the Mid-America Publishing Family. Please visit www.midampublishing.com for more information.