Inez Mae Watson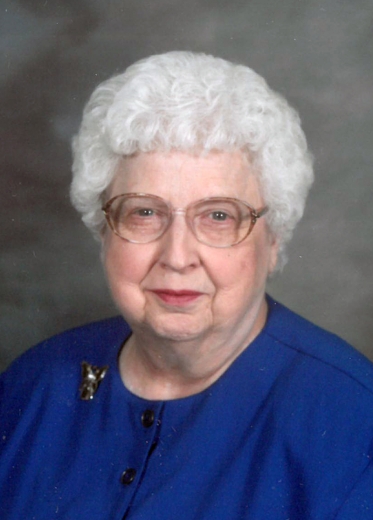 Inez Mae Watson, 90, of Postville, Iowa died Sunday, September 11, 2022 at Good Samaritan Society in West Union, Iowa. Inez was born August 26, 1932 to George and Bertha (Segrist) Ewing in Postville, Iowa. She attended country schools in Allamakee County.
For over forty-six years, Inez worked as a Veterinary Assistant at the Postville Veterinary Clinic in Postville, Iowa. She was a member of the Community Presbyterian Church and volunteered at the Postville Public Library for many years. Inez enjoyed playing cards with the card club, spending time with her family and watching her grandchildren and great-grandchildren grow up.
Surviving Inez are her son-in-law, Don Schellhorn of Urbana, Iowa; two grandchildren, Michael (Tina) Schellhorn of Urbana, Iowa and MaeLee (Doug) Nutter of Pekin, Illinois; four great- grandchildren, Drew and Ellie Schellhorn and Hudson and Payton Nutter; one nephew, Fred (Kerri) Schutte of Byron, Minnesota; and nieces Sandy (Jim) Schellhorn of Monona, Iowa and Marsha Reisner of Waukon, Iowa.
Inez was preceded in death by her parents, George and Bertha Ewing; daughter, Deb Schellhorn on February 5, 2019; sister and brother-in-law, Darlene and Marlen Schutte; brother, Gene Ewing; and her nieces and nephew, Rex and Nancy Ewing.
Visitation will be held from 4:00 pm to 7:00 pm on Wednesday, September 14, 2022 at Schutte-Grau Funeral Home and Cremation Service in Postville, Iowa. There will also be one hour visitation before services at the church on Thursday.
Funeral Service will be at 11:00 am on Thursday, September 15, 2022 at Community Presbyterian Church in Postville, Iowa with Pastor Karla Johnson as the officiant.
Burial will follow at the Postville Cemetery in Postville, Iowa.
Schutte-Grau Funeral Home and Cremation Service of Postville, Iowa is assisting the family with arrangements.
Category:
Mid-America Publishing
This newspaper is part of the Mid-America Publishing Family. Please visit www.midampublishing.com for more information.