Emmett August Kruger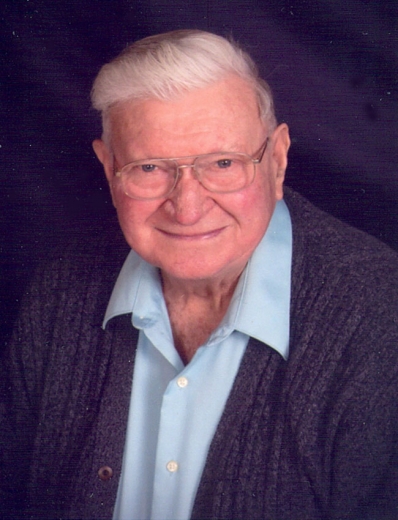 POSTVILLE – Emmett A. Kruger, 90, of Postville, IA, died Monday, September 6, 2021, at Good Samaritan Society in Postville. Funeral services will be held Saturday, September 11th, at 11:00 AM at Salem United Church of Christ in rural Waukon, IA, with Pastor Sue Klimstra officiating. Burial will be at the church cemetery. Friends may greet the family from 4:00 PM - 7:00 PM Friday at the church. Martin-Grau Funeral Home in Waukon is handling arrangements.
     Emmett August Kruger was born December 31, 1930, at home in Frankville Township, Winneshiek County, IA, the son of William Henry and Lydia (Hesse) Kruger. He was baptized and confirmed at Salem Reformed Church (now Salem United Church of Christ) in rural Waukon. He attended school through 8th grade at the Frankville School and then became a lifelong farmer in the Frankville area, raising pigs, chickens, and capons, and growing corn and beans. Emmett loved farming and was a dedicated steward of the land who valued honesty and integrity. On June 9, 1956, Emmett married Shirley Osmundson at First Lutheran Church in Ossian and they had two children: Victoria and Lisa. Shirley passed away on December 13, 1979. Emmett married Marjorie (Rolfs) White on November 28, 1984, at Zion United Church of Christ in Waukon; he gained five more children: Gary, Cheryl, Kermit, Daniel, and Judy. He lived on the farm until 2019, when Emmett moved to Wellington Place in Decorah and then to Good Samaritan Society in Postville a few months later.
     God was very important to him and as a lifetime member of Salem UCC, he served on the consistory several times. Emmett loved to help whenever and wherever he could and everything would be completed with his trademark precision; "let's get this done" was his motto. Washing dishes and cleaning up was something he always took care of and he also helped family with any project, big or small. Emmett enjoyed playing cards, tractors, and going to parades. In his younger days he did a lot of roller skating. He thoroughly enjoyed good food and canning with his kids.
      Emmett is survived by his wife Marjorie of Postville; his children: Victoria (Lonnie) Baade of Luana, Lisa (Greg) Snitker of Postville, Gary (Anne) White of Decorah, Kermit (Cathy) White of Postville, Daniel (Nooch) White of Postville, and Judy (Steve) Houdek of Anamosa; 22 grandchildren and many great-grandchildren and great-great-grandchildren; and a sister Elizabeth Johnson of Ellsworth, IA.
     He was preceded in death by his parents; first wife Shirley; daughter Cheryl McNally; brother Elmer Kruger, and two sisters Esther Snitker and Evelyn Johnson.
     Casketbearers are Korey Snitker, Robert White, Neil Krumme, Dean Eickelberg, Kent Schultz, Donald Hanson, and Bobby Schultz.
     Online condolences may be left at www.martinfunerals.com.
Category:
Mid-America Publishing
This newspaper is part of the Mid-America Publishing Family. Please visit www.midampublishing.com for more information.