Delores LaVon Timmerman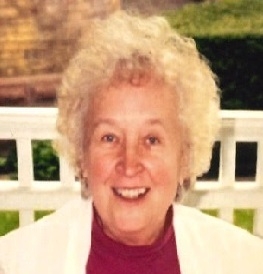 Delores LaVon Timmerman, 92, of Decorah passed away Saturday, October 15, at Barthell Eastern Star Nursing Home.
Delores LaVon Osmundson was born March 25, 1930, in Postville, Iowa, the daughter of Clifford and Gudrun (Lyngaas) Osmundson. She grew up on a farm near Castalia and graduated from Postville High School in 1947. Delores was united in marriage to Wayne Timmerman in October 1947. Three children, Gary, Kathy, and Becky, were born to this union. They farmed south of Castalia and raised their family. Delores enjoyed baking, sewing, and flower arranging. She entered flower arrangements at the Fayette County Fair and won several ribbons. In 1972 they moved to Postville. While living in Postville, Delores worked at Coast to Coast. Wayne and Delores later divorced and she moved to Decorah. She worked at Sherwin Williams for a time. Delores was passionate about preserving and supporting the Decorah community. She had an interest in Victorian houses and purchased the former St. Benedict's Convent on 303 West Broadway, re-installed the front porch that had been removed, completely restored it, and opened Broadway Bed and Breakfast. She later sold that and purchased a smaller Victorian house on Riverside Avenue that had been sitting idle for some time. She completely renovated it and opened Dee Dee's Bed and Breakfast. She enjoyed meeting and getting to know people and made many new friends from all over the world with those who stayed at her B&B's. She then moved to assisted living and sold the house which remains an Airbnb.
She is survived by her three children: Gary Timmerman of Decorah, Kathryn Steege of Maynard, and Rebecca Timmerman of California; three grandchildren: Paul (Kaye) Steege, Larissa (Troy) Rasmussen, and Lily Clifford; two great grandchildren: Andrew Rasmussen and Elise Rasmussen; one niece, Karen Vanderbilt; and many cousins.
She was preceded in death by her parents and two sisters, Vivian Vanderbilt and Connie Osmundson.
A funeral service will be held Friday, November 4, 11:30 a.m. at First Lutheran Church, Decorah, with Rev. Michael Wilker officiating. There will be a visitation one hour before the service at the church.
Memorials may be given to Vesterheim Norwegian-American Museum, Decorah.
Category:
Mid-America Publishing
This newspaper is part of the Mid-America Publishing Family. Please visit www.midampublishing.com for more information.