David H. Larson Sr.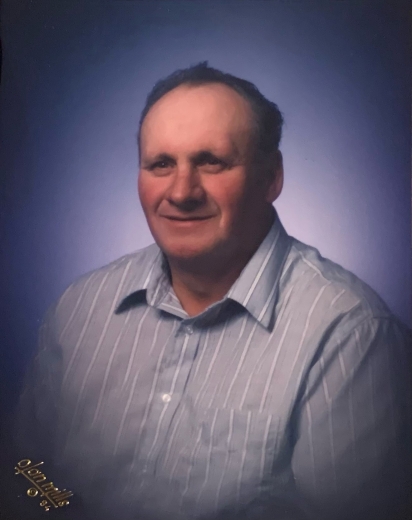 David H. Larson Sr., 75, of Ossian, passed away unexpectedly Thursday August 18, 2022 at Palmer Lutheran Hospital in West Union.
David H. Larson, son of Harry and Delores (Martins) Larson, was born in Decorah, Iowa on November 13, 1946. He was baptized and confirmed at Ossian Lutheran Church in Ossian, IA. David graduated from South Winneshiek High School in Calmar in 1964.
On April 12, 1969, David married Judy Becker at the Methodist Church in Elgin, IA. To this union, three children were born. David and Judy lived on the Larson family farm outside of Ossian for most of their marriage where they milked Holstein dairy cows, then goats, and eventually raised several hundred chickens. David was an animal lover and for many years raised cattle, hogs, chickens and horses. David loved to ride horses and enjoyed having his kids and then grandkids be involved with the farm and especially horses.
Survivors include his wife, Judy. Two sons, David Jr (Sue) of Ossian, Kyle (Michelle) of Burr Oak, daughter, Denise (Jeremy) Timp of Postville. Grandkids include Allan Cameron, Owen and Josie Larson. Christopher and Kaylee Larson, Logan, Emily, Toryn & Skylar Timp. Sisters Karen McNeil of Calmar and Sharon (Duane) Riha of Cedar Falls. Sister-in-law Marylou Downey of Reinbeck, Sharon Becker of Elgin, Ilo Mae Becker of Clermont. Along with several nieces and nephews.
Preceded in death by his parents Harry & Delores Larson, in-laws Louis Sr. & Stella Becker, Sheridan Downey, Louis Becker Jr, Charles Becker and Alice Schroeder.
David had always loved his horses and farm life and would talk about all his horses, colts and ponies throughout his years. David travelled to Montana a few times for hunting trips. David & Judy made trips to Colorado, Wyoming, Nashville, Las Vegas for the 45th anniversary, and Missouri. Along with travels to the Dairy Expo several times in Madison, WI, Minnesota State Fair, Six Flags Chicago, and most recently several trips to Black River Falls and many trips to the casino. Recently, David and Judy moved into town, but David got in the van and travelled to the farm almost daily and loved to be behind the wheel and travel. He could stop into any place and have someone he knew and could talk to about anything. He also kept dog and horse treats in the van, he just never knew who or what he would see.
Throughout his years, David was a member of the Ossian Lutheran Church, on the Ossian Lutheran Church Council, Have Horse Will Travel Saddle Club, on the Winneshiek Count Extension Council, a co-leader of the Ossian All Stars 4H club, travelled to area tractor pulls at county fairs, weekend events and similar events and was so proud of his John Deere tractors and how the seemed to win against all those red ones. David enjoyed travelling with and visiting the Amish communities and had several close Amish friends.
David hosted the 30 cup Coffee Club Tuesday mornings, and if he wasn't hosting, those coffee drinkers were hanging out at the local coffee spot. Dad cared for everything and everyone. If anyone called needing something, it didn't matter where he was or what he was doing, he changed his plans and was there to help out. There was never a stranger to him, and he made a connection to all of us. Once he knew you, then his sense of humor came shining through and he could make anyone laugh so hard they cried. He always had a smile for you and usually a bag of M&M's ready for a treat. As we sit around and reminisce about David, there have been more tears of laughter than of sadness. He kept all of us on our toes. Even in death, Dad is helping people as he was an organ donor and medical research donor and will help many people and medical advancements.
Funeral arrangements: Visitation Friday 9/9 from 4-7 at Ossian Lutheran Church with funeral Saturday September 10th at 11am with visitation 1 hour prior to the service. Interment services will be held later, privately for the family. In lieu of flowers, the family would like any donations made to Ossian Fire Department, Ossian EMT, Ossian Public Library or Ossian Lutheran Church.
Category:
Mid-America Publishing
This newspaper is part of the Mid-America Publishing Family. Please visit www.midampublishing.com for more information.