Daryl Ray Potter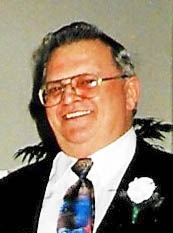 OELWEIN — Daryl Ray Potter, 82, of Oelwein passed away Wednesday September 1, 2021. Visitation will be Tuesday September 7, 2021 from 10:00 AM–1:00 PM at the Geilenfeld-Buehner Funeral Home in Oelwein. Funeral services will follow at 1:00 pm with Deacon Jim Patera officiating. Interment will be in Woodlawn Cemetery at Oelwein. A memorial fund has been established. For condolences, please visit www.geilenfeldfh.com.
Daryl was born in Westgate on September 29, 1938 to Dale and Nora (Fox) Potter. He attended school in Delhi. Daryl served his country honorably in the United States Marine Corps during Vietnam. On January 25, 1964 he was united in marriage with Patricia Fish in Oelwein and they later divorced. To this union four daughters were born; Teresa Pfister of Postville, Brenda Potter of Postville, Deanna (Francisco) Lopez of Oelwein and Jodi Potter of Postville. On September 5, 1981 he was united in marriage with Frances Ledesma, and to this union one son was born; Joseph Potter of Oelwein. Daryl is also survived by his eleven grandchildren and nine great-grandchildren; his special nieces and nephews: Delphine Deaner of Hazleton, Lisa Potter of Oelwein, Delbert Potter, Jr. of Hazleton and Jack Potter of Oelwein; his siblings: Orion Zirtzman of Cedar Rapids and Delbert (Linda) Potter of Oelwein; his sisters-in-law Ione Potter of Elgin and Bette Potter of Iowa City.
He was preceded in death by his parents; his siblings: LeRoy Potter, William Potter, Nolyn Potter, Sheila Butters and foster brother Wendell Weeks; his granddaughter Ashley Plagman.
Click here to visit the Geilenfeld-Buehner Funeral Home website.
Category:
Mid-America Publishing
This newspaper is part of the Mid-America Publishing Family. Please visit www.midampublishing.com for more information.