Bruce Edward Anderson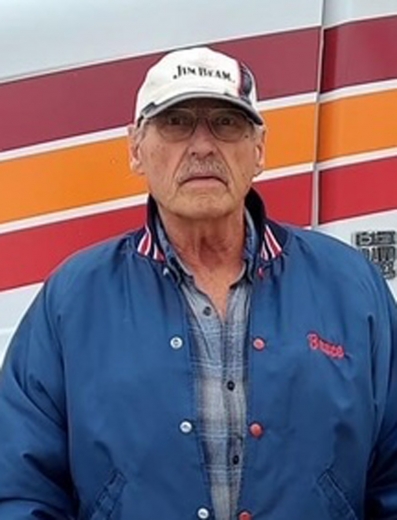 Bruce Edward Anderson, 69, of Postville, Iowa passed away Friday, March 25, 2022 at his home in Postville after a two month battle with cancer. Bruce Edward was born April 25, 1952 in Postville, Iowa to Kenneth and Edna (Loftsgard) Anderson. He was baptized and confirmed at Marion Lutheran Church in Gunder, Iowa.
Bruce "Craze" as he was known to his friends, graduated from Postville High School with the class of 1970. In July 1975, Bruce bought the Phillips 66 Gas Station in Postville and owned it until 1983. Bruce then went to work at Iowa Turkey Products. In May of 2003, Bruce went to work for Cliff Viessman Inc, hauling corn syrup, mainly in the Midwest. Bruce retired on November 1, 2021.
In March of 1976, Bruce married Janet Gross. Together they had two sons, Chris and Aaron. They later divorced. On October 12, 1985, Bruce was united in marriage with JoDee Johnson at The Little Brown Church in Nashua, Iowa. Together they had two children, Rachel and Taylor.
Surviving Bruce are his wife, JoDee; his children, Chris Anderson (Christine Rush), Aaron Anderson (Jess Pennington), Rachel (Dustin) Harms and Taylor Anderson (Inna Tereshko); his grandsons, Cayl and Dayne Anderson and Clark Harms; grandchildren, Eston, Clay, Mackenzie and Mason; He is also survived by his brother, Curt (Claudia) Anderson of Paullina, Iowa; sister, Karla (Doug) Schrader of Luana, Iowa; mother-in-law, Jeanette Johnson of Postville, Iowa; and several nieces and nephews.
Bruce was preceded in death by his parents, Kenneth and Edna Anderson; father-in-law LaVern Johnson; and his sister and brother-in-law, Lynette and Myron Schultz.
Memorials may be directed to the family or to the charity of your choice.
Visitation will be held from 4:00 pm to 7:00 pm on Friday, April 1, 2022 at Schutte-Grau Funeral Home and Cremation Service in Postville, Iowa.
A Private Family Graveside will be held.
Schutte-Grau Funeral Home and Cremation Service of Postville, Iowa is assisting the family with arrangements.
Click here to visit the Schutte-Grau Funeral Home and Cremation website.
Category:
Mid-America Publishing
This newspaper is part of the Mid-America Publishing Family. Please visit www.midampublishing.com for more information.