Barbara Ellen (DeWitt) Evans Ladner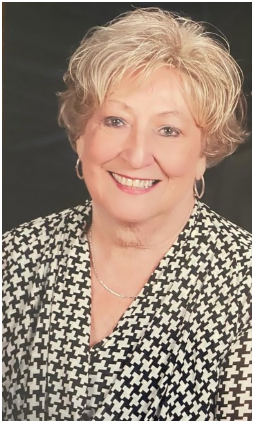 DALLAS, Texas — Barbara Ellen (DeWitt) Evans Ladner passed away peacefully from cancer on May 26, 2023.
A celebration of life ceremony was held June 10 at the Sparkman Hillcrest Funeral Home in Dallas, Texas.
Barb was born Aug 13, 1936 and was preceded in death by her parents, Dwight and Ellen. Her grandparents were Mable and Carl DeWitt and her niece was Marion DeWitt from Waukon. Barb was the oldest of five children.; Anthony passed in 1997, Carl, Karen and Sharon passed in 2012. She lived on a farm with her family in Postville until 1953 when she married Dean Gulsvig and moved to Ill. They had six children, Connie, Stephen, Phil, Cathy and Mark, all of Texas, and Greg of Illinois.
Barb and her current husband Rex Ladner were married in 2004. Between the two of them they have 10 children, 23 grandchildren and 42 great-grandchildren plus many nephews, neices and great-nephews and nieces.
Barb owned several businesses over the years. The last 25 years up until her death she sold Medicare supplement insurance. She needed to be certified every year and always passed with scores in the upper 90s.
Rex and Barb traveled to numerous places including Alaska, Ireland and Germany.
Barb is dearly loved by her family and will be greatly missed. We know we will see her again.
Click here to visit the Sparkman Hillcrest Funeral Home website.
Category:
Mid-America Publishing
This newspaper is part of the Mid-America Publishing Family. Please visit www.midampublishing.com for more information.