Terry Lee Mohs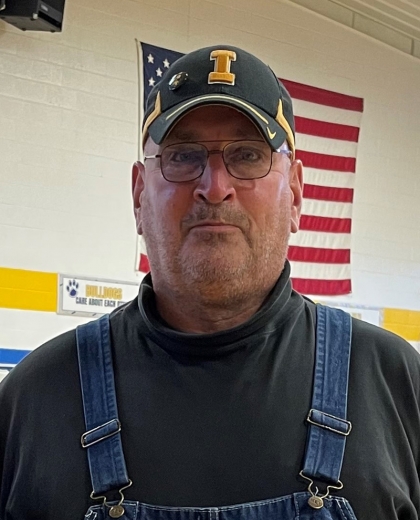 Terry Lee Mohs, 63, of rural Postville, Iowa died Friday April 2, 2021 peacefully in his sleep at his home. Terry was born May 11, 1957 to Marvin and Juanita (Fox) Mohs in Postville, Iowa. He was baptized, confirmed, and married in the St. John Lutheran Church in Luana, Iowa. Terry attended MFL Community School.
On October 22, 1977 Terry was united in marriage to Julie Fiet. They were blessed with four children. Terry worked at Luana Co-op and Lowell's Electric. Terry and Julie eventually took over the family dairy farm for 25 years. He served for 10 years on the MFL MarMac School Board. Terry currently worked at Prairie Industries in Prairie du Chien.
Terry was a caring son, devoted husband, loving father, and proud Papa. Terry loved spending his time outside taking care of the lawn, garden, and filling his bird feeders. When he was ready to relax you could find him on the deck watching the birds, his grandchildren play, and sharing laughs with his family. Terry loved attending the events of his children and grandchildren whether to listen intently or to cheer them on to show his pride and support.
Terry was an avid fan of the Iowa Hawkeyes and was always the life of the party. During our family tailgates you could always hear him talking his team up and fueling the rivalry. When it was time to get back to business and his children needed his help or advice he never hesitated to be there.
Terry was the happiest spending time with his wife Julie, you could always find them together, in the garden, at events, or just sitting on the deck talking about their day.
Terry is survived by his wife Julie of 43 years; his four children Heidi Stoddard of Monona, Holly Mohs of Wadena, Branden (Brooke) Mohs of Cedar Rapids, and Heather (Ryan) Lange of Monona; eight grandchildren Anna, Carter and Marcus Stoddard, Jax and Micah Mohs, Easton, Bryson and Brecken Lange; his mother Juanita Mohs of Luana and brother Randy (Susan) Mohs of Monona; sisters-in-law Patty (Harold) Jacobson of New Milford, CT, Gwen (Dennis) Davies of Sioux Falls, SD, brother-in-law Loren (Cindy) Fiet of Waukon, IA and several nieces and nephews.
Terry was preceded in death by his father Marvin Mohs, his paternal grandparents, Elmer and Esther Mohs and maternal grandparents, Lowell and Ruby Fox; and parents-in-law Robert and Norma Fiet.
Visitation will be held from 11:00 am to 2:00 pm on Saturday, April 10, 2021 at St. John Lutheran Church in Luana, Iowa.
Funeral Service will be at 2:00 pm on Saturday, April 10, 2021 at St. John Lutheran Church in Luana, Iowa with Rev. Jeremy Wolfe as the officiant.
Leonard-Grau Funeral Home and Cremation Service in Monona, Iowa is assisting the family with arrangements.
Category:
Mid-America Publishing
This newspaper is part of the Mid-America Publishing Family. Please visit www.midampublishing.com for more information.