Sylvan Torkelson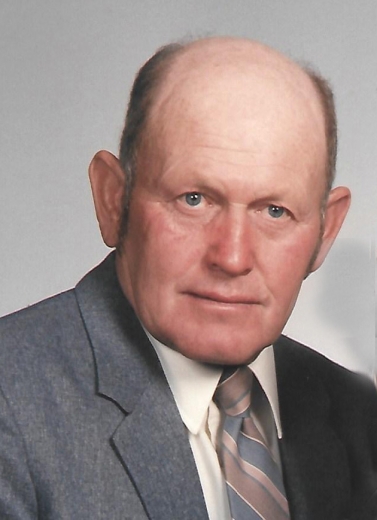 Sylvan Torkelson, 93, of Elgin, Iowa died Wednesday, June 9, 2021 at his home. He was born March 7, 1928 to William and Luella (Benson) Torkelson in a log cabin not far from the Highland Church. His mother died when he was 7 years old and Sylvan lived with his Uncle Oscar's family, that gave him a life-long second family bond. About a year later, his father remarried and he was raised by Elsie and his father.
Sylvan was united in marriage with Mary Kay Thornton on March 5, 1951 at St. Peter's Catholic Church in Clermont, Iowa. Three children were born to this union. Every anniversary of theirs and their close friends, Merlin and Lenora Mae Anderson and Arlyn and Mary Ann Gray, were spent together for sixty years. Mary and Sylvan hosted the Thornton-Heckman family reunions for 35 years at the farm. Farming the farm was a life that he embraced, with long days of improving what he had. Sylvan helped others by planting corn and chopping haylage and corn silage for up to eighteen neighbors and friends. He enjoyed picnics with friends and family and celebrations made up much of the enjoyable times for Sylvan and Mary. With the children grown, they travelled with friends and took memorable long trips with Jim and Mary Ellen in the motorhome. He was a member of the Elgin Dance Club and two card clubs.
Sylvan is survived his brother, William Torkelson; his children, Karen (Jeff) McMillan of Vonore, Tennessee, Steven (Deborah) Torkelson of Farmington, New York and Kevin (Friend, Carrie Tope) Torkelson of Elgin, Iowa; five grandchildren, Craig (Jamie) Baldwin, Ryan (fiancée, Haley Hoke) McMillan, Sara (Andy) Burt, Stephanie (Caleb) Sharp, and Andrew Torkelson. One great grandchild Kayley Burt.
He was preceded in death by his parents William and Luella Torkelson, stepmother Elsie Torkelson, siblings Amy (Leo) Oelson and Ione (Al) Dennler.
Visitation will be held from 4-8 pm on Tuesday, June 22, 2021 at Leonard-Grau Funeral Home and Cremation Service in Elgin, Iowa.
Funeral Service will be at 10:30 am on Wednesday, June 23, 2021 at Highland Lutheran Church in Elgin, Iowa with Rev. Terry Landsgard as the officiant.
Inurnment at St. Peter's Catholic Cemetery in Clermont, Iowa will follow the luncheon.
Leonard-Grau Funeral Home and Cremation Service, Elgin, Iowa is helping the family with arrangements.
To visit the Leonard-Grau Funeral Home and Cremation Service click here.
Category:
Mid-America Publishing
This newspaper is part of the Mid-America Publishing Family. Please visit www.midampublishing.com for more information.