School to begin Monday, August 24 with on-site learning being held Mondays, Tuesdays, Thursdays and Fridays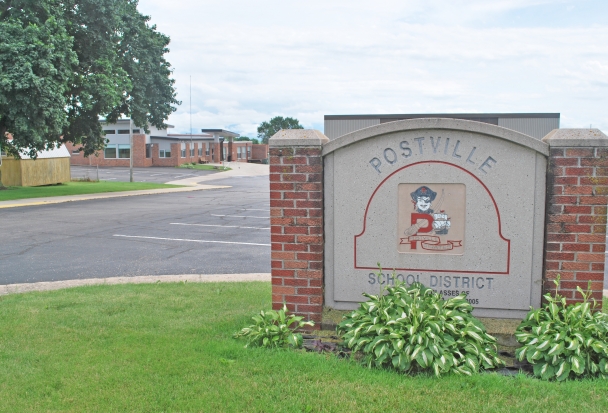 (Editor's Note: Although the information printed below was provided by Superintendent of Schools Tim Dugger, he qualified it by saying all final decisions were those of the Board of Education with the meeting being held at 6 p.m. Monday evening after the Herald went to print. Any changes will be printed in the next issue and may be confirmed in the District office.)
School will open in the Postville Community School District August 24 with all students and staff reporting for Face to Face/On-Site Learning. However, the District will modify its schedule for the first six weeks of school. All students will be in session each week Monday, Tuesday, Thursday and Friday. Wednesdays will be off-campus learning for students with staff members having planning and professional development in the afternoons. The facilities and buses will go through advanced sanitation protocols on Wednesdays also. The Labor Day weekend will be the exception to this schedule. The larger goal is to make sure the staff and students practice or engage in a day of on-line/ off-campus learning each week, incase the need arises to go off-site at a future date.
Following six weeks of following the above schedule, it is hoped the district may be able to return to five days of Face to Face learning.At any rate, the schedule will be reevaluated at the end of six weeks.
Bus/Transportation Safety
Upon entering/leaving district transportation students and staff will be required to wear face masks until they have reached space or situations that allow for them to self-determine their ability to practice safe social distancing.
Buses will be loaded from back to front and unloaded from front to back, Students will have assigned seats with immediate family members sitting together. Students will be seated according to social distancing. If buses don't allow for social distancing, students will be required to wear masks for the entire trip.
Absolutely, no food or drinks will be allowed on the buses.
Mask Requirements 
The following protocols and procedures are based upon information contained in the CDC (Center for Disease Control) Guidelines and Recommendations, County Public Health Officials and the American Academy of Pediatrics. Postville Schools encourages the use of facemasks for students and staff during all activities that do not allow social distancing. Students and staff have the ability to make personal choices at times to maintain a desired level of comfort and safety.
Upon entering/leaving school district buildings students and staff will be required to wear face masks until they have reached spaces or situations that allow for them to practice safe social distancing. Students are required to wear masks during all passing times until destinations have been reached. Students are required to wear a mask moving about in the classroom if it changes the student's ability to maintain social distancing.
Again, all information in this article is pending approval by the Board of Education. Questions should be addressed to the office of the Superintendent Mr. Tim Dugger; or building principals Jennifer Schutte at Cora B. Darling and Brendan Knutdson, Grades 7-12.
More information can be found by clicking here.
Category:
Mid-America Publishing
This newspaper is part of the Mid-America Publishing Family. Please visit www.midampublishing.com for more information.