Pirate Petey Football Contest suspended for the 2020 season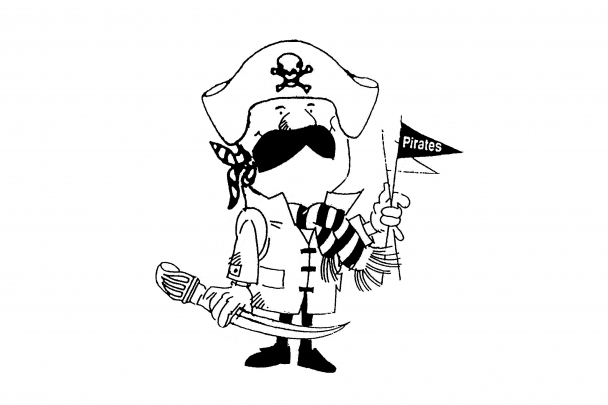 It is no secret that COVID-19 has raised havoc with our 'normalcy.' With the virus refusing to disappear, almost all activities throughout our country, state and community have been altered or have completely disappeared. 
Among the hardest hit activities are sports, especially on the college level. Many major college and university conferences, have canceled or postponed football this fall. Others are playing very cautiously as they monitor players and coaches on a daily basis. The Big Ten Conference and the Pac Ten have canceled their fall football seasons, with others expected to follow suit if cases escalate.
High schools, including our Postville Pirates, opened their seasons last Friday. They are making every effort to remain safe, but there are no guarantees. Already some schools in Iowa have had to suspend their seasons due to positive cases.
While weighing these scheduling concerns, the Herald made the difficult decision to suspend the Pirate Petey Football Contest this fall. Editor Sharon Drahn said, "With the uncertainty of the virus and how it may affect schedules, we felt it was not possible to present a fair contest this fall. We, along with Pirate Petey, are very sad to suspend the contest this fall as it is the first time in over fifty years that we will not be sponsoring a contest."
But, do not fear, Petey will be back. He commented, "I will miss all my faithful players this year. But let's all follow the rules and defeat COVID-19 as we get behind the Postville Pirates and cheer them on to a safe and successful season."
He concluded by saying, "Go Big Red! I will be back in the fall of 2021."
Category:
Mid-America Publishing
This newspaper is part of the Mid-America Publishing Family. Please visit www.midampublishing.com for more information.