Phase 1B Vaccination roll-out scheduled for February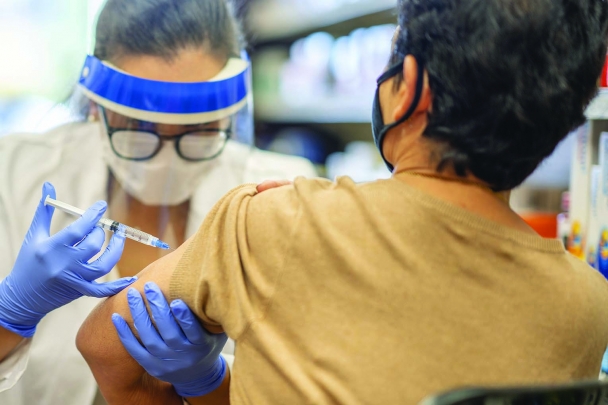 The list of the next eligible population groups within the Sate of Iowa to receive the COVID-19 vaccination has been released as of Wednesday afternoon, January 13. This group is known as 1B. It is believed this round of vaccinations will happen the first part of February.
Allamakee County Public Health should not be contacted about how this will be done and who should get the vaccinations. As the planning is made, the information on who and how this next round will be administered will be released to individuals or their organizations directly by Public Health.
Those in the next group, must keep in mind there may not be enough vaccinations available initially to provide enough for all eligible. As more vaccinations become available, these shortages should be covered.
Those eligible in group IB are persons aged 75 years or older or persons vulnerable to high risk of exposure or severity of illness. Also individuals with disabilities living in home settings whom are dependent on attendant care staff and their attendant care staff, if not other vaccinated. Correctional facility staff and individuals incarcerated, including state and city or county operated facilities.
Also, staff of individuals living in congregate settings, including shelters, sober living homes, behavioral health treatment centers and detention centers. College dorms are not to be included in Phase 1B.
Others who may be eligible are: individuals where public health data indicates outbreaks or clusters of disease among food, agriculture, distribution and manufacturing workers who work or live in congregate settings that do not allow for social distancing. For instance, working in a meatpacking or manufacturing production line or migrant workers whom live in bunk room style housing.
Those in education are in this group. PK-12 school staff, early childhood education and childcare workers are eligible. Sub-prioritization should consider persons who work with younger  and at-risk children in care, to better ensure child-wellbeing and mitigate impact to parent workforce.
Group 1B includes first responders (firefighters, police officer, and dependent adult abuse and child welfare social workers)
Those that meet this criteria will be notified, and they are reminded not to contact Public Health as they will be contacted as soon as details are finalized.
Category:
Mid-America Publishing
This newspaper is part of the Mid-America Publishing Family. Please visit www.midampublishing.com for more information.