Nell Regina Preuss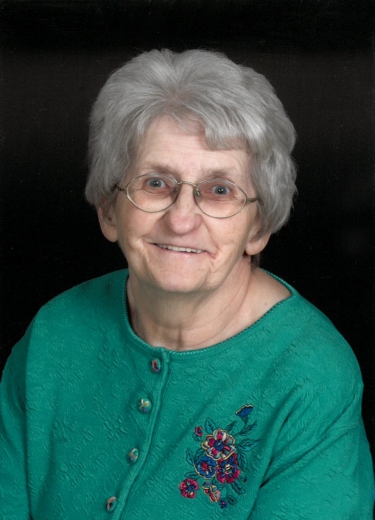 Nell Regina Preuss, 89, of Castalia, Iowa died Tuesday, January 11, 2022 at Copper Creek in West Union, Iowa. Nell was born April 28, 1932 to Joseph and Theresa (Schaefers) Wille in Garnavillo, Iowa. She graduated from Garnavillo Catholic School in 1950 and went to work as a telephone operator.
On September 8, 1952, Nell was united in marriage with Harold Preuss in Postville, Iowa. Eleven children were born to this union. Nell loved farming with her husband and was a wonderful mother. She enjoyed reading and spending time with her grandchildren. Nell was a member of St. Bridget's Catholic Church in Postville, Iowa.
Surviving Nell are nine of her children, Jeanne (Butch) Tessmer of Elgin, Iowa, Lynn (Stan) Staats of Wapello, Iowa, Lee Preuss of Castalia, Iowa, Laurie (Jim) Herman of Elkport, Iowa, Dennis (Ann) Preuss of Dunkerton, Iowa, Peggy (Dan) Osborn of Cedar Falls, Iowa, Kathy (Bill) Wagner of West Union, Iowa, Sheila (Bob) Burgin of Elgin, Iowa and Jo (Darren) Larson of McGregor, Iowa; twenty-one grandchildren; thirty-three great-grandchildren; one great-great granddaughter; her sisters, Mary Hampton of Glen Haven, Wisconsin, Rita (John) Lansing of Dyersville, Iowa and Theresa Huinker of Dubuque, Iowa; brothers, Joe (Anna) Wille of Garnavillo, Iowa and Ed (Agnes) Wille of Holy Cross, Iowa; sister-in-law, Wanda McNally of Luana, Iowa; and many nieces and nephews.
Nell was preceded in death by her husband, Harold Preuss on May 30, 2006; two daughters, Donna Hague and Beth Leckey; grandson, Nick Leckey; and five siblings, Sr. Josann Wille, Bernice Herman, Clara Moser, Dorothy Schmelzer and Ray Wille.
Visitation will be held from 9 to 11 am on Thursday, January 13, 2022 at St. Bridget's Catholic Church in Postville, Iowa.
Mass of Christian Burial will be at 11:00 am on Thursday, January 13, 2022 at St. Bridget's Catholic Church in Postville, Iowa with Rev. Chris Podhajsky and Rev. John Moser as the concelebrant.
Burial will follow at Pleasant View Cemetery in Castalia, Iowa.
Schutte-Grau Funeral Home and Cremation Service of Postville, Iowa is assisting the family with arrangements.
Click here to visit the Schutte-Grau Funeral Home website.
Category:
Mid-America Publishing
This newspaper is part of the Mid-America Publishing Family. Please visit www.midampublishing.com for more information.