Lloyd Walter Rolfs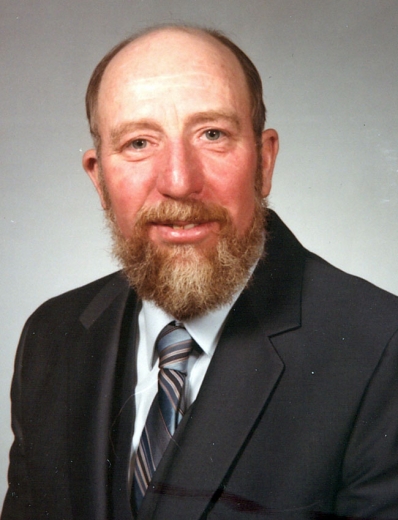 Lloyd W. Rolfs, 84, of Lansing, IA, formerly of Castalia, IA, died Thursday, December 3, 2020, at Thornton Manor in Lansing. Funeral services will be held Wednesday, December 9th, at 11:00 AM at Martin-Grau Funeral Home in Waukon, IA, with Fr. Sean Smith? officiating. Burial with military honors will be at Oakland Cemetery, Waukon. In consideration of concerns regarding Covid-19, social distancing and wearing of a mask is required. Cards may be sent to James Rolfs at 2458 Cedar Valley Road, Apt. 2, Decorah, IA 52101.
     Lloyd Walter Rolfs was born December 27, 1935, at home in rural Lansing, IA, the son of Walter and Emma (Kostman) Rolfs. He attended Allamakee country schools and graduated from Waukon High School in 1954. From 1958-60, Lloyd served in the U.S. Army at Ft. Hood, TX, as a mechanic. After being honorably discharged, he returned home to farm with his dad and also hauled milk. Lloyd spent his whole life farming and working hard, up until the day he had to move to Thornton Manor. He primarily milked cows and loved his cows so much that they basically became his pets. On August 3, 1963, Lloyd married Roberta Hanson at Zion United Church of Christ in Waukon, IA, and they bought a farm in the Castalia, IA, area. Later, they divorced.
     If he had any free time, Lloyd enjoyed fishing and playing cards. He loved visiting and telling stories with his family and friends, but not with any salesmen. He also loved going on Sunday drives and taking the scenic route to get somewhere, even if it wasn't really on the way, and always had story about every place he drove past.
     Lloyd is survived by his three children: Vickie (Pat) Kimber of Decorah, IA, Walter (Carla) Rolfs of Lansing, IA, and James Rolfs of Decorah; grandchildren: Andy (Tiff) Kimber, Eric Kimber, Emily (Jeremy) Potts, Tracy Kimber (Ty), Patrick Kimber, Tristan Rolfs, Elena Rolfs, and Jacob Rolfs; step-grandchildren: Anthony Pearson and Hayden Brinks; and his siblings: Marjorie (Emmett) Kruger of Postville, IA, Irene Carney of Fairfield, OH, Darlene Hudson of Red Wing, MN,  Janet Kaufman of Waukon, Donald Rolfs of Red Wing, MN, and Charles (Lois) Rolfs of Waukon.
     He was preceded in death by his parents; a granddaughter Ashley Rolfs; a sister Gladys Hartson; sister-in-law Phyllis Rolfs; and brothers-in-law: Duane "Curly" Hartson, Vince Carney, Walter "Bob" White, Kenneth Hudson, and Delmar Decker.
     Casketbearers are Tristan and Jacob Rolfs, Andy, Eric, and Patrick Kimber, and Danny White.
     Online condolences may be left at www.martinfunerals.com.
To visit the Martin-Grau Funeral Home and Cremation website click here.
Category:
Mid-America Publishing
This newspaper is part of the Mid-America Publishing Family. Please visit www.midampublishing.com for more information.