Laura Mae Roffman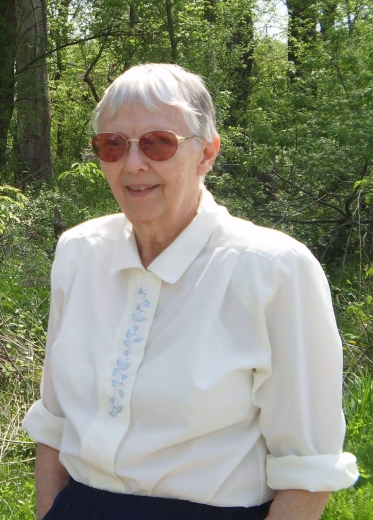 Laura Mae Roffman, 87, of Postville, Iowa passed away at Copper Creek Senior Living in West Union, Iowa on Friday October 15th, 2021.
She was born March 13, 1934 on her parent's farm west of Manly, Iowa. She was a 1951 graduate of Manly high school and earned an Associate's degree from Mason City Junior College. She accepted a teaching position in Postville where she taught prior to marriage. She later received a Bachelor of Arts degree in 1976 from Upper Iowa University in Fayette, Iowa. She earned her degree by taking night classes and summer courses over a number of years while raising her family.
She was united in marriage December 26, 1954 to Robert Roffman at St. Paul's E & R Church in Manly. After Robert's discharge from the Air Force they moved to Clear Lake, IA to farm. They soon moved to Postville where they engaged in farming for a few more years. She returned to teaching in Postville in 1964 until her retirement in 1996. She taught fourth grade for 32 years at Cora B. Darling Elementary.
She joined the St. Paul Lutheran church shortly after her marriage and moving to Postville. She was an active member of the church and women's circle. She was involved in the American Legion women's auxiliary where she held various leadership positions. She displayed her excellent golfing skills as a member of the Tri-City golf course in Luana. She loved cheering for the Iowa Hawkeyes football and basketball teams. She was also an avid card player, being a member of a number of card clubs over the years.
She is survived by her sisters Rose (Dale) Lamprecht of Charles City, Darlene Weitzel and Janice Cooper of Mason City, and Linda (Leland) Lutzke of Big Lake, Minnesota, brother-in-law John (Joellen) Roffman of Iowa City, sisters-in-law Georgean Roffman of Sioux City, Dorothy Roffman of Harmony, Minnesota, her children Susan Roffman of Charles City, Daniel (Diana) Roffman of West Union, Steven (Jeanne) Roffman of Fairbank, Donna Koenig of Clear Lake, David (Shauna) Roffman of Keller, TX, nine grandchildren and eight great grandchildren along with many friends and family.
She was preceded in death by her parents Richard and Edna Tietz, her husband Robert Roffman, twin brother Loren in infancy, brothers-in-law LeRoy Weitzel, Richard Cooper, Donald Roffman, and Keith Roffman.
A scholarship fund will be established for graduating high school seniors from Postville High School who desire to become future teachers. Memorials may be directed to the family for this fund.
Visitation will be Friday, October 22, 2021 from 5-7 pm at St Paul Lutheran Church, Postville, Iowa and one hour before services at the church on Saturday.
Funeral Services will be at 10:30 am on Saturday, October 23, 2021 at St. Paul Lutheran Church, Postville, Iowa with Rev. Lynn Noel as the Officiant.
Burial will follow at Postville Cemetery, Postville, Iowa.
Schutte-Grau Funeral Home and Cremation Service, Postville, Iowa is helping the family with the arrangements.
Click here to visit the Schutte-Grau Funeral Home and Cremation Service website.
Category:
Mid-America Publishing
This newspaper is part of the Mid-America Publishing Family. Please visit www.midampublishing.com for more information.