Kevin Krambeer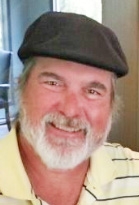 GRANBURY, Texas - On December 14, 2020, Kevin Krambeer, age 66, passed away surrounded by his loving family.
Kevin was born on January 25, 1954 in Postville, IA to Elmer and Rosalyn Krambeer. Never one to waste time, Kevin met the love of his life, Christine Glawe, a fellow newborn, in the hospital nursery. He was baptized and confirmed at St. John's Lutheran Church in Luana, IA. Kevin was raised on the family farm outside of Postville and was reunited with Chris when they began dating in high school. They were married on August 24, 1974 and were blessed with two children, Greg and Katie.
Kevin attended Drake University in Des Moines IA, where he was an active member of the Alpha Epsilon Pi fraternity and earned his Pharmacy degree. Starting as a hospital and retail pharmacist in Scottsdale, AZ, he quickly transitioned to what would be a long and successful career with Eli Lilly &Co. Kevin contributed in many roles from sales rep to business development manager to strategic planning and international affairs. During his 25-year career, he traveled across the globe and lived in many different states retiring in 2008 in Southlake, TX.
Throughout, Kevin had a zest for life and was committed to living each day to the fullest. He was a passionate and competitive golfer, working hard to perfect his game, while enjoying the camaraderie and challenge of competing in club leagues and tournaments. He was an avid and life-long Green Bay Packer, NY Yankees, and Iowa Hawkeyes fan, regardless of what part of the country he was living.
Getting out in nature camping was another passion. As a young couple, he and Chris enjoyed camping in a tent, moving up to a pop-up camper when the kids arrived, and after retirement, transitioning to living full time in a motorhome as they toured the country from coast to coast. During their travels, they visited national parks, far flung family and friends, presidential libraries, and every place in between. When ready to have a home base, they found their niche at the Lake Granbury RV park, about an hour south of Fort Worth in rural Texas.
Preparing and enjoying delicious food and fine wine was another passion. A devotee of Emeril and Alton, Kevin perfected the art of fine cooking and loved every part of the process. A meal at the Krambeer's was always savored and never forgotten.
Since 2015, Kevin battled valiantly against Idiopathic Pulmonary Fibrosis disease. He received a double lung transplant in 2018. Kevin was active in the Pulmonary Fibrosis Foundation advocating for others fighting this disease.
Kevin was passionate about many things, but most of all he was passionate about enjoying life's adventures with Chris, being with his children, and enjoying the company of friends and family.
Kevin was preceded in death by his parents, Elmer and Rosalyn, and his niece, Brenda. He is survived by his wife Chris, his children, Gregory Krambeer, Euless, TX and Kaitlin Krambeer, Fort Worth, TX, his brothers, Ed (Margaret), Luana, IA, Dave(Phyllis), Sparta, WI, Mike (Barb), Postville, IA, Jeff (Edith), Luana, IA, his sister, Danna, Panora, IA and many nieces and nephews.
A celebration of life will be held on Sunday, May 30, 2021 at the Harbor Lakes Golf Club, 2100 Clubhouse Drive, Granbury, Texas, 46078. The celebration service is from 1:30 to 2:30pm with a visitation with family and friends from 2:30 to 4:00pm. In lieu of flowers, donations may be made to the Pulmonary Fibrosis Foundation in Kevin's name at https://app.mobilecause.com/vf/PFFTribute/KevinKrambeer
Category:
Mid-America Publishing
This newspaper is part of the Mid-America Publishing Family. Please visit www.midampublishing.com for more information.