Kay Helen Ruckdaschel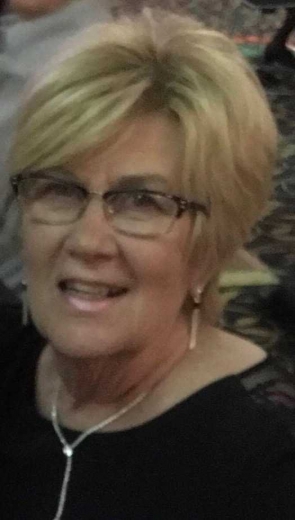 Kay Helen Ruckdaschel, age 77, passed away peacefully after a courageous battle with cancer on Monday, November 2, 2020 surrounded by her family at her residence in Hayward, WI. She was born on December 3, 1942 in Postville, Iowa, the daughter of Robert and Irma (Krambeer) Meyer. She was united in marriage to Douglas Dean Ruckdaschel on September 3, 1961 at St. Paul Lutheran Church in Postville, Iowa. Kay graduated from Postville High School in 1960. She worked for Douglass Pharmacy for a few years before working for Schutte Furniture. Kay left work to raise her five children. Family was always the top priority for her and she was a loving wife, mother, grandmother and great-grandmother. Kay loved cooking, baking and was a pretty good artist; drawing portraits and painting. She was a loyal fan of all her kids' sports and activities and she rarely missed a game or event. After her children were older, Kay began working at Citizens State Bank. Kay was a faithful member of the St. Paul Lutheran Church in Postville, where she sang in the choir and also served as a Choir Director. She had a genuinely kind disposition and always made friends effortlessly. She made the transition to the Northwoods of Wisconsin after her and Doug's retirement and settled into their home on Spring Lake. She was the secretary for the Sno-Mads Snowmobile Club for several years and enjoyed riding snowmobiles with her friends and family.
Kay and Doug also enjoyed traveling, visiting all fifty states as well as twenty-five different countries. They were able to take their entire family on a cruise to celebrate fifty years of marriage.
She is survived by her beloved husband of 59 years, Douglas Ruckdaschel of Hayward, WI; her five children, Steven Ruckdaschel of Coralville, IA, David (Marcy) Ruckdaschel of Jesup, IA, Barbara (Kent) Walvatne of Waterloo, IA, Chris (Lina) Ruckdaschel of Hayward, WI and Michael (fiance Carrie) Ruckdaschel of Monona, IA; her grandchildren, Brooke Ruckdaschel, Gregory (Amanda) Ruckdaschel, Ryan Ruckdaschel, Gavin Ruckdaschel, Madison Ruckdaschel, Payton Ruckdaschel, Brady Walvatne, Ryder DeYoung and Henrik Ruckdaschel; a great-grandson, Quentin Ruckdaschel; special friend of family, Ann Ruckdaschel; sisters-in-law, Sally (Gary) Hopkins, Patricia (Jack) Schultz, Lois Meyer and Diane Buddenberg; and her nieces and nephews, Jacque Walby, Marcie Taylor, Tiffany Wood, Jeff Schultz, Gregory Groth, Sharyl Ferrell and Julie Brainerd.
In addition to her parents, Kay is preceded in death by her two brothers, Robert and Keith Meyer.
A memorial service will be held at 11am on December 19th at St. Paul Lutheran Church in Postville, Iowa. A visitation will be held from 10:00 am to 11:00 am at the church, and a reception will immediately follow the service at Noon.
To visit the Hayward Funeral Home click here.
Category:
Mid-America Publishing
This newspaper is part of the Mid-America Publishing Family. Please visit www.midampublishing.com for more information.