Helen Eleane Ruroden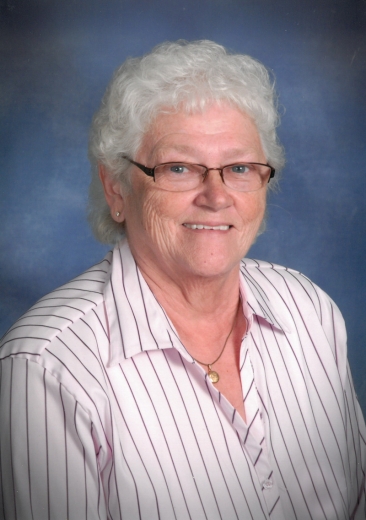 Helen Eleane Ruroden, 74, of Monona, Iowa died Tuesday, December 8, 2020 at the Guttenberg Hospital in Guttenberg, Iowa. She was born January 24, 1946 to Lewis and Laura (Schnuelle) Ihde in Castalia, Iowa. She was baptized February 13, 1946 at Zion Lutheran Church in Castalia. Helen graduated from South Winneshiek High School in 1964.
Helen was united in marriage with Duane Ruroden on April 15, 1967. Two children were born to this union. Helen was a dedicated wife, mother and grandmother and will be remembered as a very kind person. Throughout the years, Helen worked at Wal-Mart and Prairie Industries in Prairie du Chien and at Monona Wire for over thirty years. She enjoyed spending time with her dog, Spud, doing word search, and having a diet Dr. Pepper and Cheese Puffs. Helen also loved to dance, listen to country music, enjoyed watching TV, especially Days of Our Lives, and going to the movies with Samantha.
Surviving Helen are her children, Bryce (Kris Nelson) Ruroden of Atkins, Iowa and Samantha (Jason) Johnson of Garnavillo, Iowa; two grandchildren, Kaja and Kena Johnson; two step-grandchildren, Shallyn Duffy and Breann (Dustin) Walters; one step-great-grandchild, Anthony Eason; special family members, Laura Ihde of Monona, Iowa and Janice (Jim) Roberds of Holt, Missouri; and a nephew, Roger (Chris) Winters of Waukon, Iowa.
Helen was preceded in death by her parents, Lewis and Laura Ihde; husband, Duane Ruroden on January 23, 2011; and her siblings, Rosalia Ehde, Larry Ihde, Leslie Ihde and in infancy, Lawrence Ihde.
A big thanks to the Guttenberg Care Center and the Guttenberg Hospital for the care they provided for Helen.
A Public Visitation will be held from 4-8 pm on Monday, December 14, 2020 at Leonard-Grau Funeral Home and Cremation Service in Monona, Iowa.
Due to state and federal guidelines there will be a maximum capacity of 15 people in the building at a time with masks and social distancing required.
There will be a Private Family Funeral and Burial held.
Cards of condolences can be mailed to Bryce Ruroden, 614 Deer Ridge Drive, Atkins, Iowa 52206
Leonard-Grau Funeral Home and Cremation Service of Monona, Iowa is assisting the family with arrangements.
To visit the Leonard-Grau Funeral Home and Cremation Service click here.
Category:
Mid-America Publishing
This newspaper is part of the Mid-America Publishing Family. Please visit www.midampublishing.com for more information.