Floyd Luke Schmitt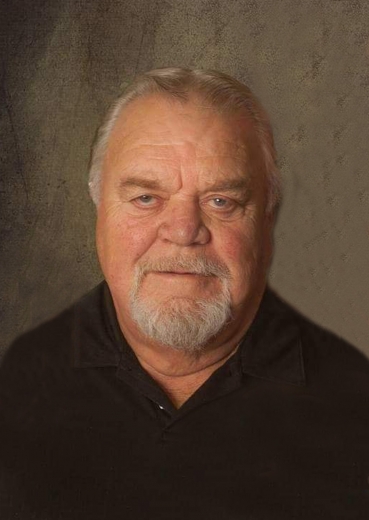 Floyd Luke Schmitt, 79, of Castalia, Iowa died Wednesday, June 2, 2021 at his home in Castalia, Iowa, with his wife by his side. He was born July 11, 1941 to Joseph J. and Anna J. (Blong) Schmitt in rural Waucoma, Iowa. Floyd was baptized and confirmed at St. Luke Catholic Church in St. Lucas, Iowa. He attended St. Luke Catholic School.
Floyd was united in marriage to Ann Marie Hertges; they later divorced. On December 16, 1989, Floyd was united in marriage with Deborah Ellis (Brainard) at Zion Lutheran Church in Castalia, Iowa. Starting at age 13, Floyd worked with his father, Joseph, on the family farm and in their carpentry business, taking over operating both for his mother at age 19 when his father died. Later, Floyd owned and operated S & W Construction for several years, and then Schmitt Construction until he retired. Sharing a love of crafting with Deb, they worked side by side doing business as Lil' Craft Closet for many of their years together. For several years, Floyd was a member of the Ft. Atkinson Fire Department and Jaycees, and he became a member of Zion Lutheran Church when he moved to Castalia. Floyd was a talented carpenter, teaching his children and grandchildren many of the skills, and he so enjoyed a challenge. He loved spending time with his family, and a favorite past time was taking them on long drives through the countryside, pointing out the many homes and farm buildings he had constructed, remodeled or repaired. Floyd was an avid reader of westerns and kept quite a collection. He loved fishing, especially with the grandchildren, or going out on the Mississippi with his brother-in-law Scott on his pontoon. Floyd reminisced often about the trip he and Deb took to Mexico, and his desire to go again someday. He will be remembered as a kind, gentle, supportive and loving man, always willing to lend a hand to help others.
Surviving Floyd are his wife, Deborah Schmitt of Castalia, Iowa; his children, Angie Ellis of Spillville, Iowa, Jenny (Duan) Funk of Winthrop, Iowa, Julie (Andy) Plozel of Postville, Iowa, Kristie (Dean) Baumler of Ossian, Iowa, Amanda (William Ross) Schmitt of East Dubuque, Illinois, Jessica Martinez of Castalia, Iowa and Sara (Juan) Navarro of Castalia, Iowa; twenty-eight grandchildren; six great-grandchildren; brothers and sisters, Rev. Carl Schmitt of New Hampton, Iowa, Emily Heying of Luana, Iowa, Elaine (Roger) Kleve of Cresco, Iowa and Raymond (Nancy) Schmitt of Las Vegas, Nevada; brothers-in-law, Albin Massman of New Albin, Iowa and Scott (Angela Bates) Ellis of Monona, Iowa; mother-in-law, Marilyn C. Meyer of Castalia, Iowa; and many nieces, nephews and wonderful friends.
Floyd was preceded in death by two children, Joseph Schmitt, and Gina Imoehl; his parents, Joseph and Anna Schmitt; his siblings, Tony Schmitt, Agnes (Cletus) Meyer, Henry Schmitt, Clem Schmitt, Marie Schmitt and Verna Massman; father-in-law, Roy Ellis; sister-in-law, Sally Meyer; brother-in-law, Cleo Heying; and son-in-law, Don Ellis.
A Celebration of Life will be held at a later date.
Schutte-Grau Funeral Home and Cremation Service of Postville, Iowa is assisting the family with arrangements.
To visit the Schutte-Grau Funeral Home and Cremation Service website click here.
Category:
Mid-America Publishing
This newspaper is part of the Mid-America Publishing Family. Please visit www.midampublishing.com for more information.