Darwin Ellis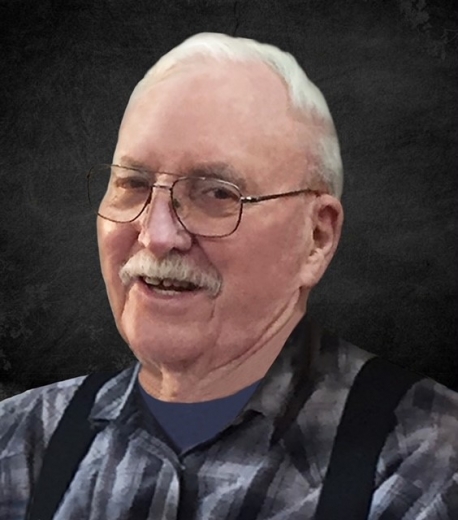 Darwin Ellis, 92, of Postville, Iowa died Wednesday, December 30, 2020 at Good Samaritan Society in Postville, Iowa. Darwin Gene, the son of Clifford "Kip" and Dorothy (Schlitter) Ellis, was born February 21, 1928 in Postville, Iowa. He was baptized April 12, 1936 at the United Brethren Church and confirmed November 29, 1953 at St. Paul Lutheran Church. Darwin attended Postville Schools. Darwin enlisted in the United States Air Force in January of 1946 and served until December of 1948. On October 15, 1950, Darwin was united in marriage with Marilyn Backhaus of Postville, at the Little Brown Church in Nashua, Iowa. Their marriage lasted sixty-nine years. Darwin and Marilyn worked for Marilyn's parents' family farm until 1961, they then moved to Postville, Iowa to start an appliance and electrical service business. After his graduation from the Iowa Law Enforcement Academy, Darwin joined the Postville Police Department. He served as the Chief of Police in Postville from 1972 until his retirement on January 1, 1992. After his retirement, Darwin served as the Postville Zoning Administrator and he drove bus for the Postville Community Schools.
Darwin was a member of St. Paul Lutheran Church. He was a twenty-five year member of the Postville Fire Department and a thirty-nine year member of the Postville American Legion Post #0518. He enjoyed flower gardening, feeding his birds, going for walks with his cat, and mowing lawns. Darwin especially loved his 1990 Ford Pickup.
Surviving Darwin are his son, Randall (Jan) Ellis of Castalia, Iowa; grandson, Jesse (Jennifer) Reinhardt of Cedar Falls, Iowa; granddaughters, Jennifer Ellis of Burnsville, Minnesota and Sara (Joe) Rogalla of Lino Lakes, Minnesota; great-grandson, Jace Temple Reinhardt and great-granddaughter, Nora Jean Reinhardt of Cedar Falls, Iowa; sister-in-law, Loretta Backhaus of Sherwood, Arkansas; and nieces and nephews.
Darwin was preceded in death by his wife, Marilyn; an infant son, Dennis Lee Ellis; his daughter, Darla Jean Reinhardt; his parents, Kip and Dorothy; two brothers and sisters-in-law, Lyle and Doris Ellis and Gary and Diane Ellis; and a nephew, Mark Ellis.
Private Family services will be held a later date.
Due to the COVID-19 pandemic, state and federal guidance on gatherings will be followed.
Schutte-Grau Funeral Home and Cremation Service of Postville, Iowa is assisting the family with arrangements.
To visit the Schutte-Grau Funeral Home and Cremation Service website click here.
Category:
Mid-America Publishing
This newspaper is part of the Mid-America Publishing Family. Please visit www.midampublishing.com for more information.