Curtis Edward Kraus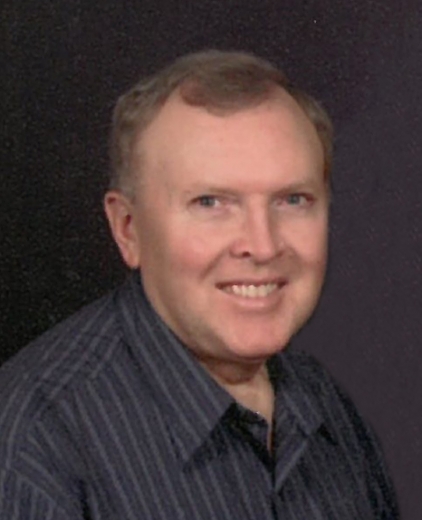 Curtis Edward Kraus, 66, of Postville, Iowa died Sunday, March 21, 2021 at his home in rural Postville. Curtis was born September 29, 1954 to Lincoln and Eunice (Lundt) Kraus in Guttenberg, Iowa. He was baptized on October 17, 1954 and confirmed March 30, 1969 both at St. John Lutheran Church in Guttenberg, Iowa. Curtis attended Guttenberg Community School.
On June 7, 1986, Curtis was united in marriage with Diane Davis at St. John Lutheran Church in Luana, Iowa. Two children were born to this union. Throughout the years, Curtis worked at Trademark Homes in Guttenberg, Monona Wire Corp. for fifteen years, Cabela's for eleven and a half years, and farmed near Guttenberg and Postville.
Curtis was a member of St. John Lutheran Church in Luana, Iowa and a Trustee for Franklin Township. He was a sponsor for Michael Anderegg and Emily Kraus. He loved working on the farm and feeding his calves. After he became sick last June, Curtis loved when he was able to take a ride on his UTV around the farm and check out the crops and fields. Watching his grandchildren was very special to him and he liked having family come to visit. Curtis enjoyed helping Darren restore John Deere tractors and fixing things at Kimberly's house.
Surviving Curtis are his wife, Diane Kraus of Postville; his two children, Darren (Marcy) Kraus of Monona and Kimberly Kraus of Waukon; his grandchildren, Raela Kraus, Trayven Kraus and Laina Kraus; brothers, Thomas (Marcia) Kraus of Colesburg, David (Renae) Kraus of Guttenberg, Paul Kraus of Colesburg and Mark Kraus of St. Augustine, Florida; sisters, Karen (John) Anderegg of Guttenberg, Mary Van Houten of Cedar Rapids and Ruth (Leon) Rueter of Shakopee, Minnesota; brother-in-law, Duaine (Linda) Davis of Luana; sister-in-law, Linda Takes Davis of Cascade; and several nieces and nephews.
Curtis was preceded in death by his parents, Lincoln and Eunice Kraus; grandparents, Herbert and Coralena Lundt, August and Earana Kraus; brothers, John and Daniel; and brothers-in-law, Kevin Van Houten and Harold Davis.
The family would like to thank the staff at Veterans Memorial Hospital and Crossing Rivers Health Hospice for all their wonderful care and support throughout these last nine months. We would also like to thank Pastor Jeremy Wolfe, family, friends, and neighbors for all their prayers, love, and support.
Visitation will be held from 4-8 pm on Friday, March 26, 2021 at Leonard-Grau Funeral Home and Cremation Service in Monona, Iowa. There will also be a one-hour visitation before services at the church on Saturday.
Funeral Service will be at 11:00 am on Saturday, March 27, 2021 at St. John Lutheran Church in Luana, Iowa with Pastor Jeremy Wolfe as the officiant.
Inurnment will follow at St. John Lutheran Cemetery in Luana, Iowa.
Due to Covid-19, masks and social distancing are required.
Leonard-Grau Funeral Home and Cremation Service of Monona, Iowa is assisting the family with arrangements.
To visit the Leonard-Grau Funeral Home and Cremation Service website click here.
Category:
Mid-America Publishing
This newspaper is part of the Mid-America Publishing Family. Please visit www.midampublishing.com for more information.