Cleo Joseph Heying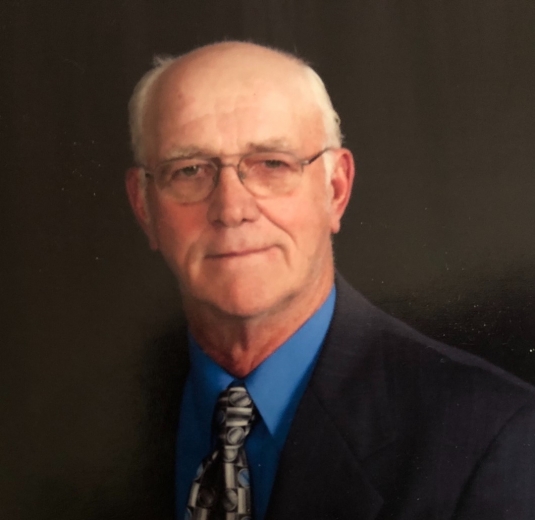 Cleo Joseph Heying passed away on April 16, 2020 surrounded by his wife and children after a short battle with cancer.
Cleo was born near Festina, Iowa to Peter Joseph and Agnes (Bohr) Heying on November 11, 1938, one of 12 children. After graduating eighth grade and attending two years of high school he stayed home to help on the family farm. He married Emily Ida Schmitt on September 15, 1959. Together they raised seven children and have 15 grandchildren and seven great-grandchildren. They farmed and milked dairy cattle for over 50 years on a farm just East of Postville. Cleo also took on many other second and third jobs to help support his family over the years. After the barn burned in 1998, he raised crops, helped other farmers and drove a school bus. He served on the board(s) of the Postville Fire Department and Big Four Fair. He was very proud and hardworking.  In his spare time he enjoyed playing cards, dancing and playing golf as well as spending time with his family and friends. He was beloved by his family and all who knew him enjoyed his sense of humor and playfulness.
He is survived by his wife, Emily (Schmitt) Heying, his seven children, 15 grandchildren and seven great-grandchildren: Galen, Fort Mill, S.C.; Wes (Julie) Monona, Iowa; children-Brandi (Dale) Crozier and McCoy, McGregor, Iowa; Brooke (TJ) Pierce, Lydia and Jax, Guttenberg, Iowa; Mitchel Livingston (Ashley Munoz) Pleasant Hill, Iowa, Macey (Cole) Kregel and Weston, Monona; Cheryl Howard, Panora, Iowa, children-Joey (Katie) Howard and Hudson, Bondurant, Iowa; Tommy Howard (Kaitlin Bundt) Ankeny, Iowa; Deanne (Bob) Welper, Jefferson, Wis., children-Cory, Chicago, Ill., Matt and Ashley, Madison, Wis.; Scott (Kristy Koehn) Monona, children-Tyler, Prairie du Chien, Wis., Jordan (Tyler) Brainard, Madden and Mason, Farmersburg, Iowa; Craig (Dana), Monona, children-Seth, Edwards Airforce Base, Calif. and Eden, Monona; Julie (Joe) Price, children-Johnathan and Jillian, Ankeny.
One sister, Marcie (Larry) Havel; two brothers, Richard (Linda), Ossian, Iowa; Donald (Carolyn) Calmar, Iowa; sister and brother-in-laws-Marion (Irvin) Heying, Sumner, Iowa; Elaine (Larry) Heying, Ossian; Verna and Albin Massman, Lansing, Iowa; Monsignor Carl Schmitt, New Hampton, Iowa; Floyd and Debbie Schmitt, Castalia, Iowa; Elaine and Roger Kleve, Cresco, Iowa; Ray and Nancy Schmitt, Las Vegas, Nev.
Cleo was preceded in death by his parents, Peter and Agnes (Bohr) Heying; father and mother-in-law: Joseph and Anna (Blong) Schmitt, three brothers, Hugo Heying, Larry Heying, and Irvin Heying; five sisters, Ruth (Ray) Langreck, Rosalyn (Eugene) Bodensteiner, Kay (Stanley) Humpal, Elsie (Donald) Timp, Joyce (Dick) Shindelar; brother and sister-in-laws: Ray Langreck, Eugene Bodensteiner, Stanley Humpal, Donald Timp, Henry Schmitt, Anthony Schmitt, Clem Schmitt, Lucille (Hugo) Heying, Marie Schmitt, Agnes (Cletus) Meyer. In addition to numerous other extended family members and friends.
As we adhere to Covid Safety Guidelines Funeral Services will omit wake services and a Funeral Service will be held at St. Bridget's Catholic Church in Postville at 11 a.m. Friday July 17, 2020 for immediate and extended family. Masks and social distancing will be required. Burial to follow at the Grand Meadow Cemetery in Luana. All are welcome to join in a Celebration of Life at the Farm at 12 p.m. Thank you to all for your kindness, cards, donations and prayers in these extraordinary times.
Visit the Schutte-Grau Funeral Home and Cremation service by clicking here.
Category:
Mid-America Publishing
This newspaper is part of the Mid-America Publishing Family. Please visit www.midampublishing.com for more information.